The COVID-19 Paid Leave Grant Program Portal Is Open for Applications.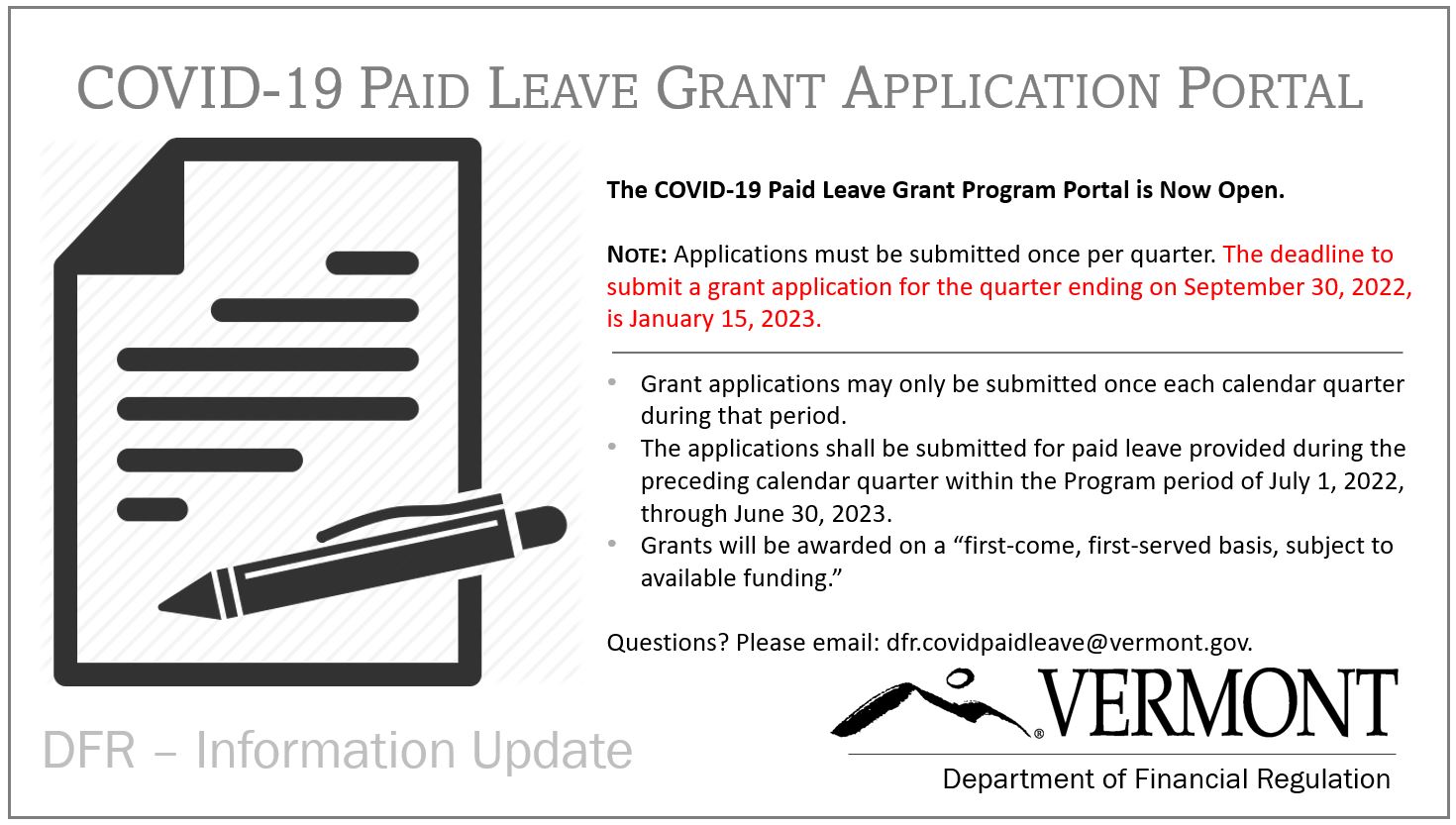 Act 183 of 2022 established the COVID-19-Related Paid Leave Grant Program. The Department of Financial Regulation is administering the Program, which provides grants to employers to reimburse eligible costs of providing COVID-19-related paid leave to employees.
Program Guide and Application Instructions
Please carefully review the Covid-19-Related Program Guidance and Application Instructions for detailed information on eligibility and how to apply.
Questions? Email dfr.covidpaidleave@vermont.gov for more details.
Update | December 5, 2022 - 2:55 pm: Technical issues that prevented site visitors from entering EINs, employee information, or otherwise completing applications for the Covid-19 grant program are resolved. 
Please contact us (with screenshots, if possible) with any other technical issues. Thank you, again, for your patience during the opening of this program. Quarter 1 applications will be accepted through January 15,2023.
---
Here's How to Stay Informed