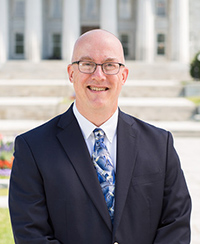 PLEASE NOTE THAT DUE TO COVID-19, OUR STAFF IS PRIMARILY WORKING REMOTELY AND WHILE WE ARE OPEN FOR BUSINESS THE REMOTE NATURE OF OUR WORK MAY CAUSE SOME TEMPORARY DISRUPTIONS IN DFR CAPTIVE INSURANCE SERVICES.  DURING THIS TIME SENDING AN E-MAIL MAY BE THE BEST WAY TO REACH US.  HERE'S HOW TO CONTACT US
Additional Information related to COVID-19 from the Captive Insurance Division:  Revised Vermont Captive Insurance Specific Guidance Regarding COVID-19
For Vermont's COVID-19 information, including Travel & Quarantine, visit https://www.healthvermont.gov/covid-19  
The mission of the Captive Insurance Division is to maintain a regulatory system that attracts quality business to Vermont, promotes our reputation in the industry, and safeguards the solvency of captive insurers while recognizing the special purpose for which they were created. The division pursues this mission by:
Attracting and licensing quality programs whose primary purpose is risk management or risk financing; 
Performing ongoing financial surveillance; 
Performing periodic financial examinations; 
Implementing and enforcing laws and regulations; 
Developing effective and reasonable policies and procedures; and
Advancing the growth of Vermont's captive industry.
Please contact the Captive Insurance Division directly if you have questions or need help with an application or filing at 802-828-3304 or dfr.captiveinfo@vermont.gov. You can also go to Contact Us to connect with a specific staff member.